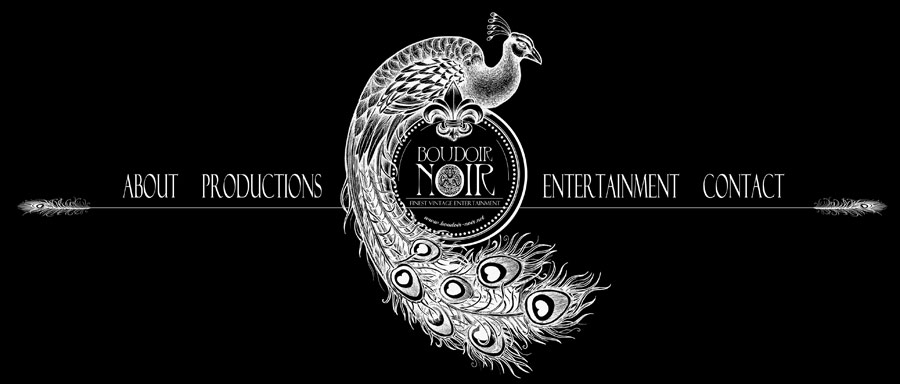 Welcome to Boudoir Noir - Finest Vintage Entertainment
Boudoir-Noir is an international event and booking agency for the finest burlesque, vintage and variety entertainment.
The Boudoir Noir founders are Xarah von den Vielenregen and Herr Dokter:
International Burlesque starlet Xarah von den Vielenregen, the modern showgirl of the 20s, is a professional burlesquedancer since 2007,
She is the winner of the Milan Burlesque Award 2013 and "Most Classic" at the Alabama Burlesque Festival 2013.
Xarah has been voted into the worldwide Burlesque TOP 50 for several times.
Burlesque DJ and producer Herr Dokter was known for his flamboyant style and good taste of music,
He created and produced since the early 90s several famous dutch party productions (Bal Du Masque, Boudoir Bizarre, The Opposite, Fetish Cabaret...)
He was also the founder of the sideshow project Die Donnerwetters and was one of the first, who brought burlesque to the Netherlands.
Herr Dokter also invented and created the barbershop De Snorrensalon and was a barber with his heart & soul.
Since 2011, Boudoir Noir is producing several different productions in the Netherlands and beyond. Regular events are
the International Burlesque Circus "Hollands most spectacular burlesque experience"
the Dead Sexy Club, The Blue Moon Cabaret and the Annual International Amsterdam Burlesque Award.
info (at) boudoir-noir.net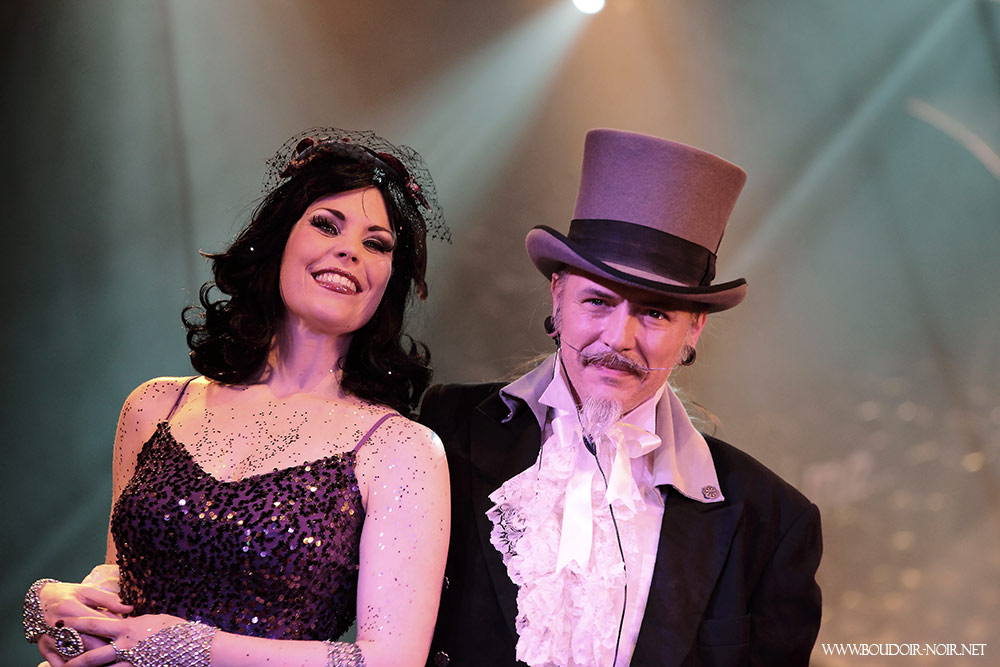 Get all the news and follow Boudoir Noir here:
FACEBOOK:
www.facebook.com/BoudoirNoirProduction
INSTAGRAM:
www.instagram.com/boudoirnoirproduction